Junmai Daiginjo Vinegar
Its clear and elegant acidity brings out the flavor of your favorite food.
To best enjoy the elegant flavor of rice vinegar, we recommend using it without heating.
It can be used both for Japanese and Western cuisine.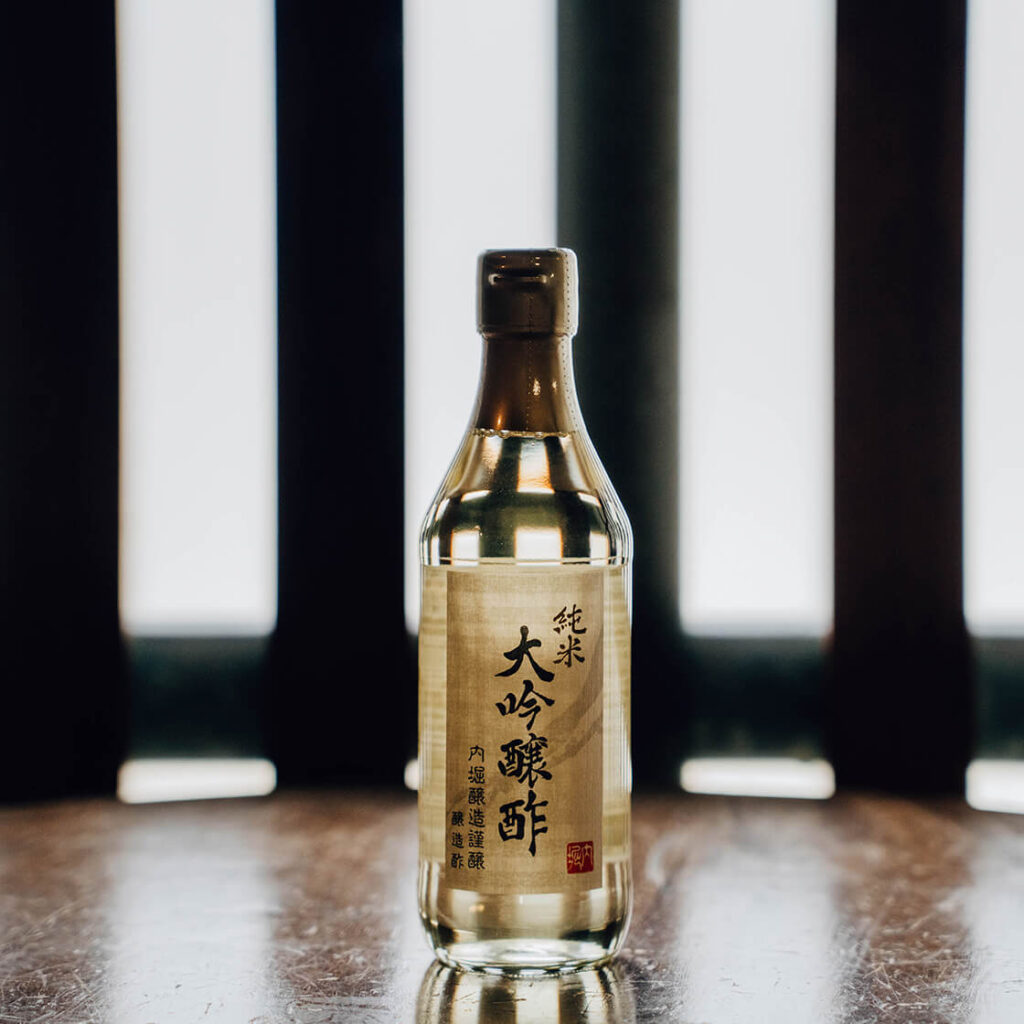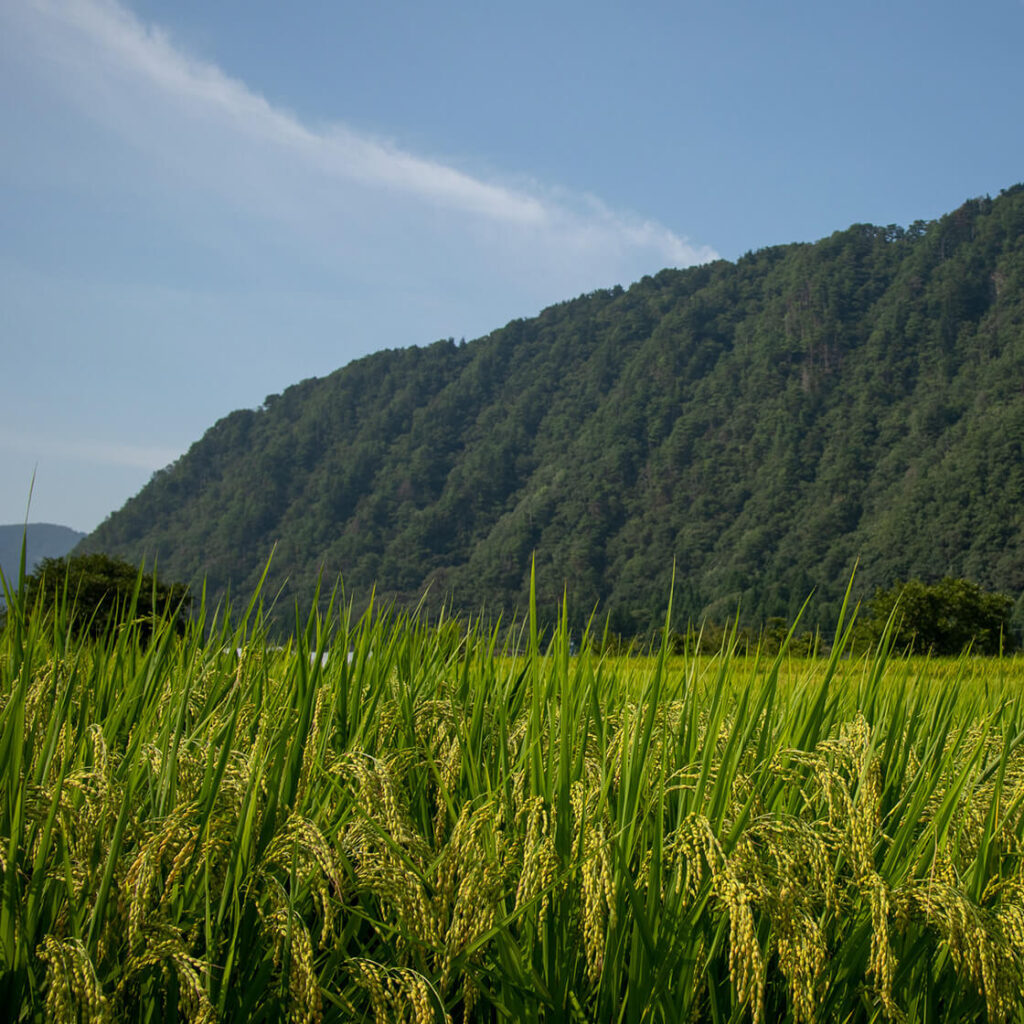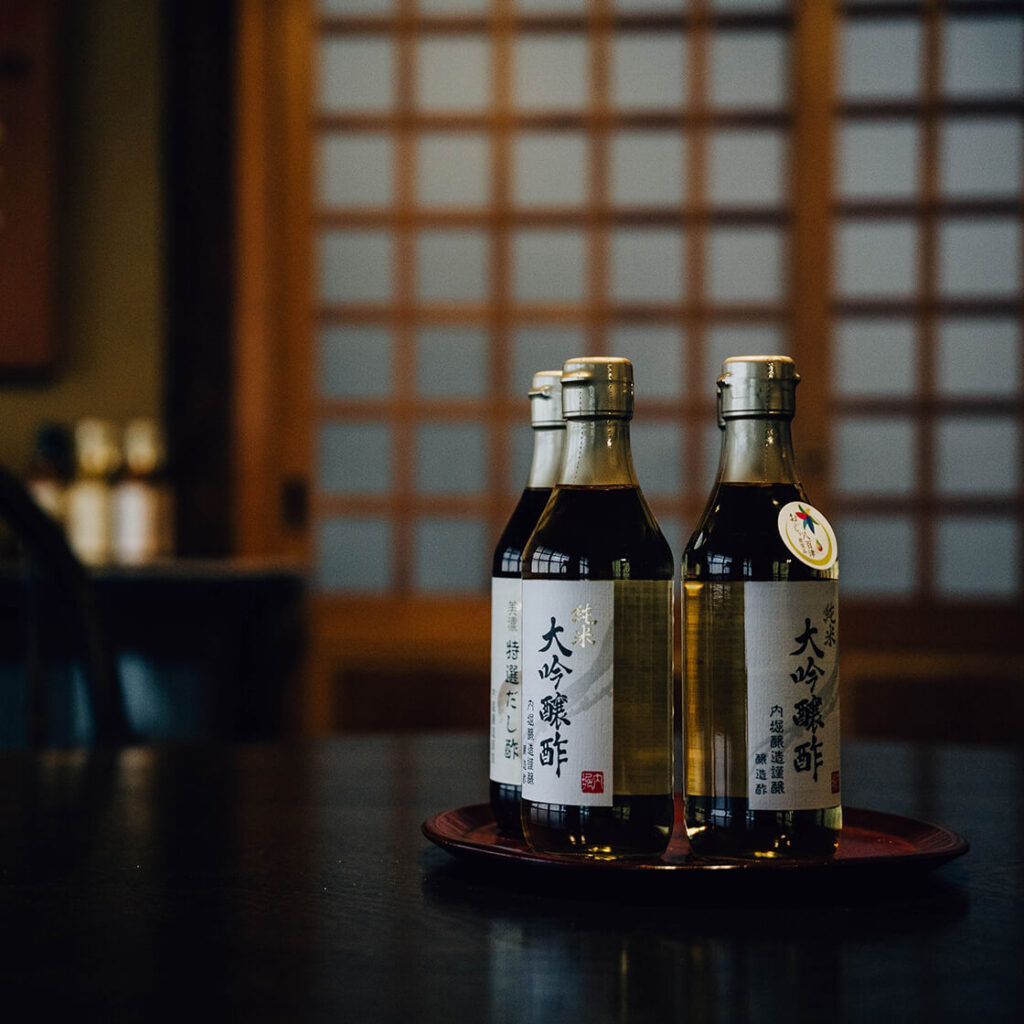 We polish our rice up to 50%
As it is famous in Japanese Daiginjo Sake, polishing the rice with high polishing rate eliminates any odd flavor or unpleasant scent from the vinegar, gives it fine and clear taste.
We make the rice malt with the rice we steamed
The rice is steam cooked to just the right softness, firm on the outside and soft inside.
We employ special steaming method based on UCHIBORI VINEGAR's own technology to carefully steam the rice as it becomes brittle after being polished 50%.
Rice malt brewing using our special koji mold
For the purpose of producing aromatic vinegar, we selected koji mold that produces the unique aroma of Japanese sake a lot.
Careful fermentation of alcohol
By slowly and carefully nurturing the yeast that produces sake (vinegar mash), the source of vinegar, we produce fine, high-quality sake (vinegar mash), which turns into a flavorful vinegar.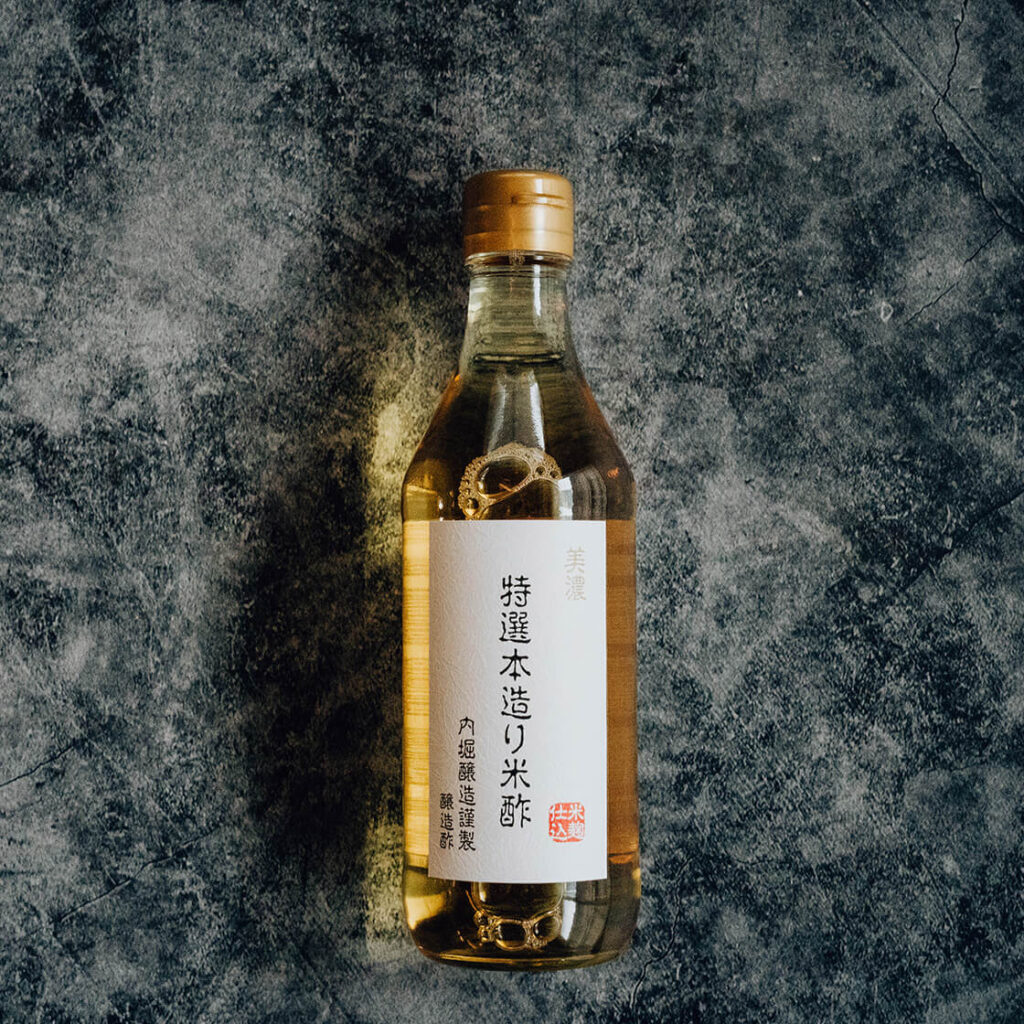 Mino Special Selection Authentic Rice Vinegar
Using Japanese rice milled in-house, this special vinegar is carefully brewed from only rice and rice malt. The sweetness and umami of the rice are extracted to the fullest, creating a rich aroma. The mild acidity with a hint of sweetness enhance the flavor of any food.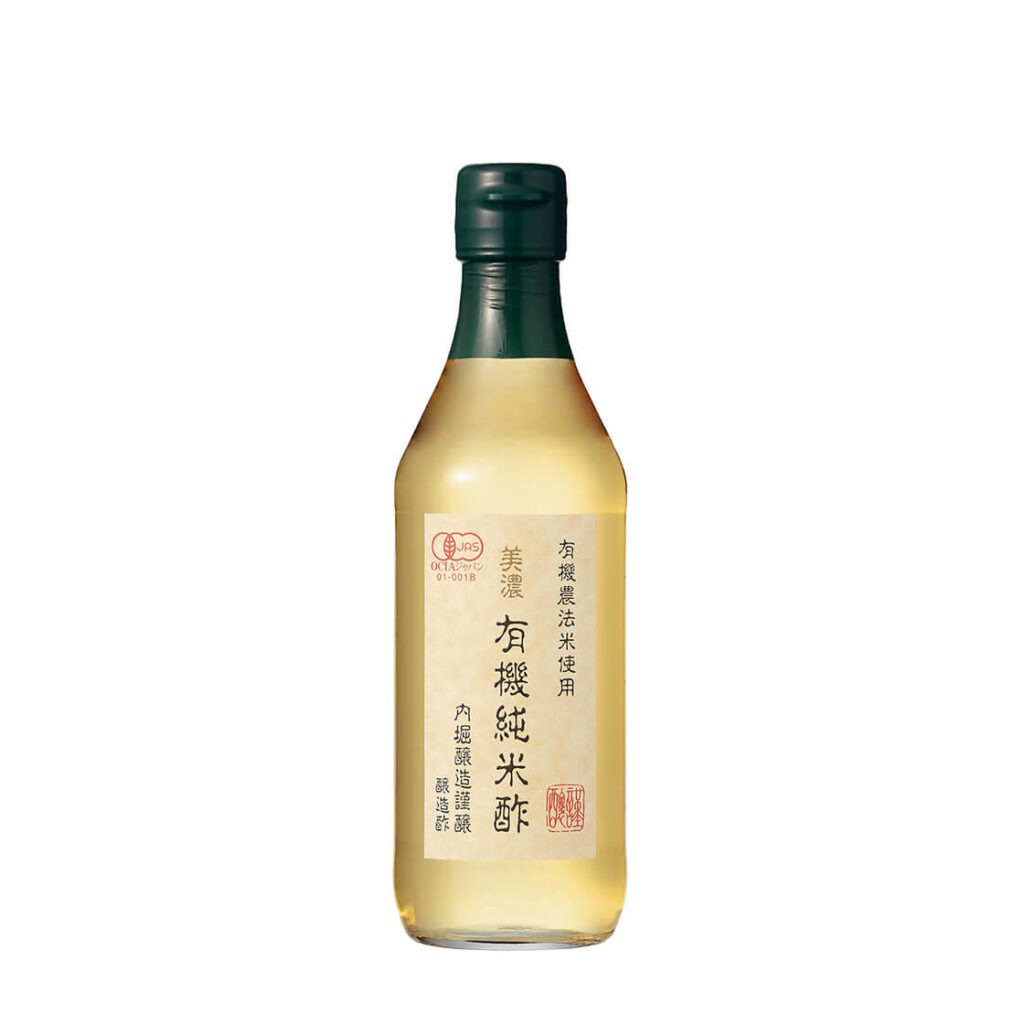 Organic Mino Pure Rice Vinegar
This Organic JAS certified vinegar is produced through a traditional technique (multi-stage brewing) of Sake brewing, using organic rice, high-quality water and rice malt. Its mild flavor stands out from any ordinary vinegar.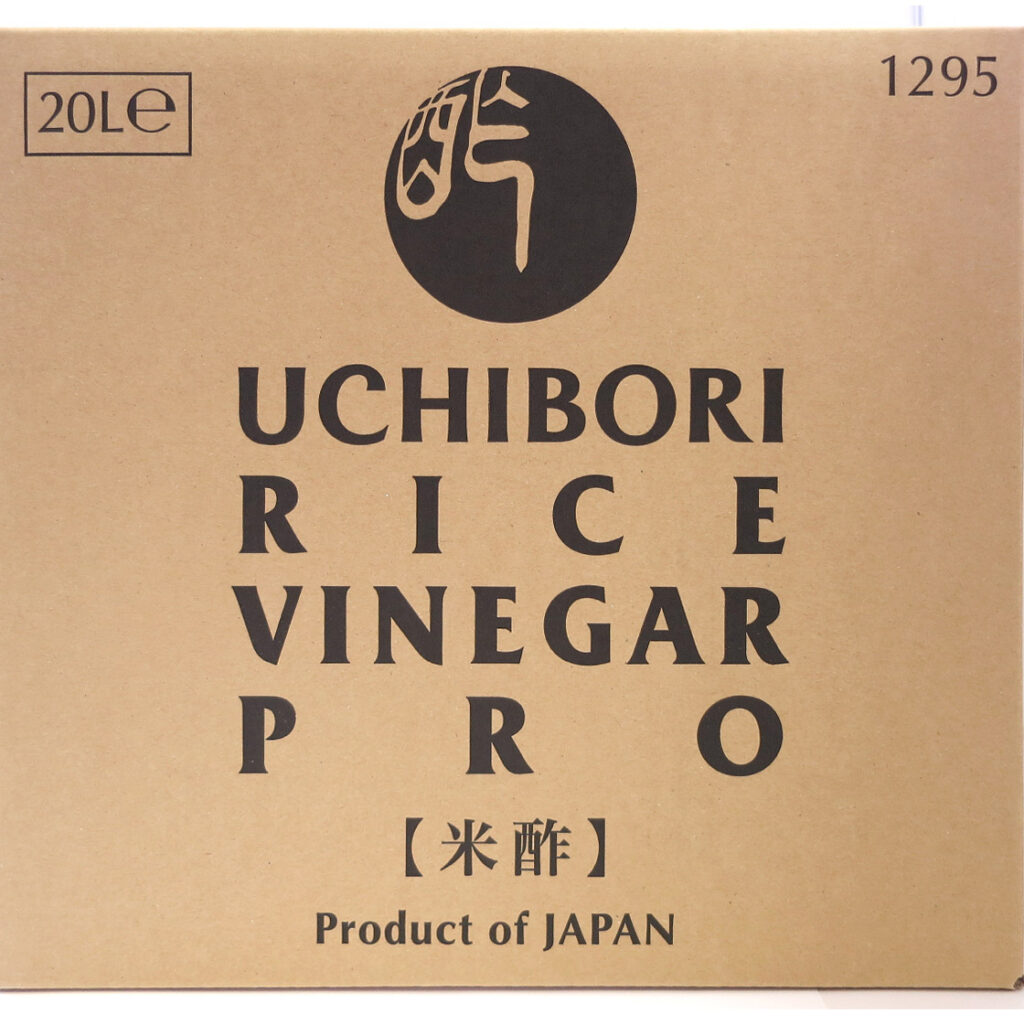 RICE VINEGAR PRO 20L
GMO-free, gluten-free, easy-to-use commercial size rice vinegar. It is the fruit of our brewing technology that we have been focusing on since the sake brewing process, and we are able to offer pure rice vinegar with a very refreshing and elegant aroma and taste at a very affordable price exclusively for our international customers. It is available in five languages: Japanese, German, English, French, and Dutch.