Fruit Vinegar Organic Apple Vinegar
Organic apple vinegar brewed in-house mixed with fresh apple juice to make it enjoyable for drinking. The natural flavor of organic apple goes well not only with water, but also with soda or on yogurt.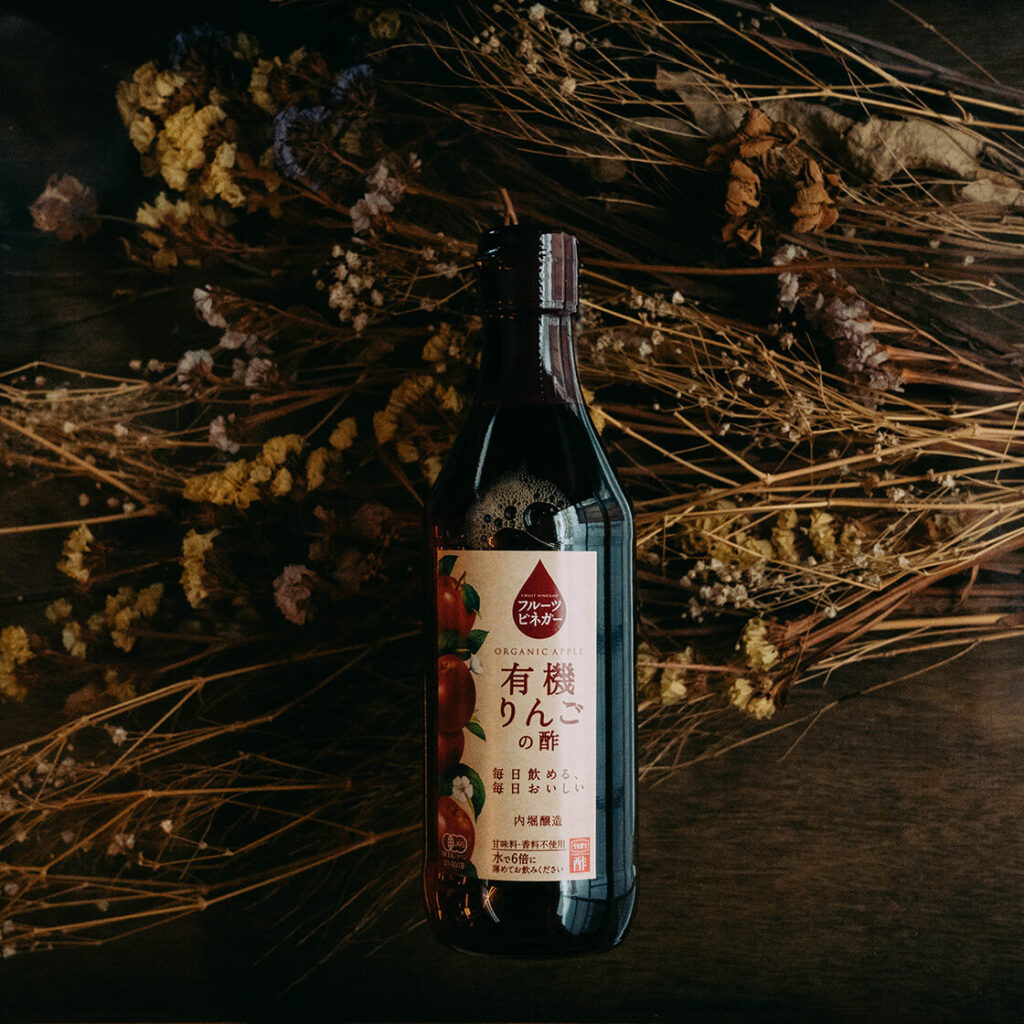 "Vinegar Drinks" are recommended for your health and well-being.
When you become sick and have low appetite during hot summer, drinking vinegar can be very beneficial.
Vinegar has a variety of benefits, such as regulating digestive system and helping to relieve fatigue.
Its acidity helps to stimulate the appetite, which is helpful in combating summer fatigue.
We resulted in fruity and flavorful vinegars, thanks to the uncompromising selection of fruit varieties and careful fermentation.
Of course, without adding artificial flavor or sugar.
These are luxurious products made only with fruit juice and fruit vinegar fermented in-house.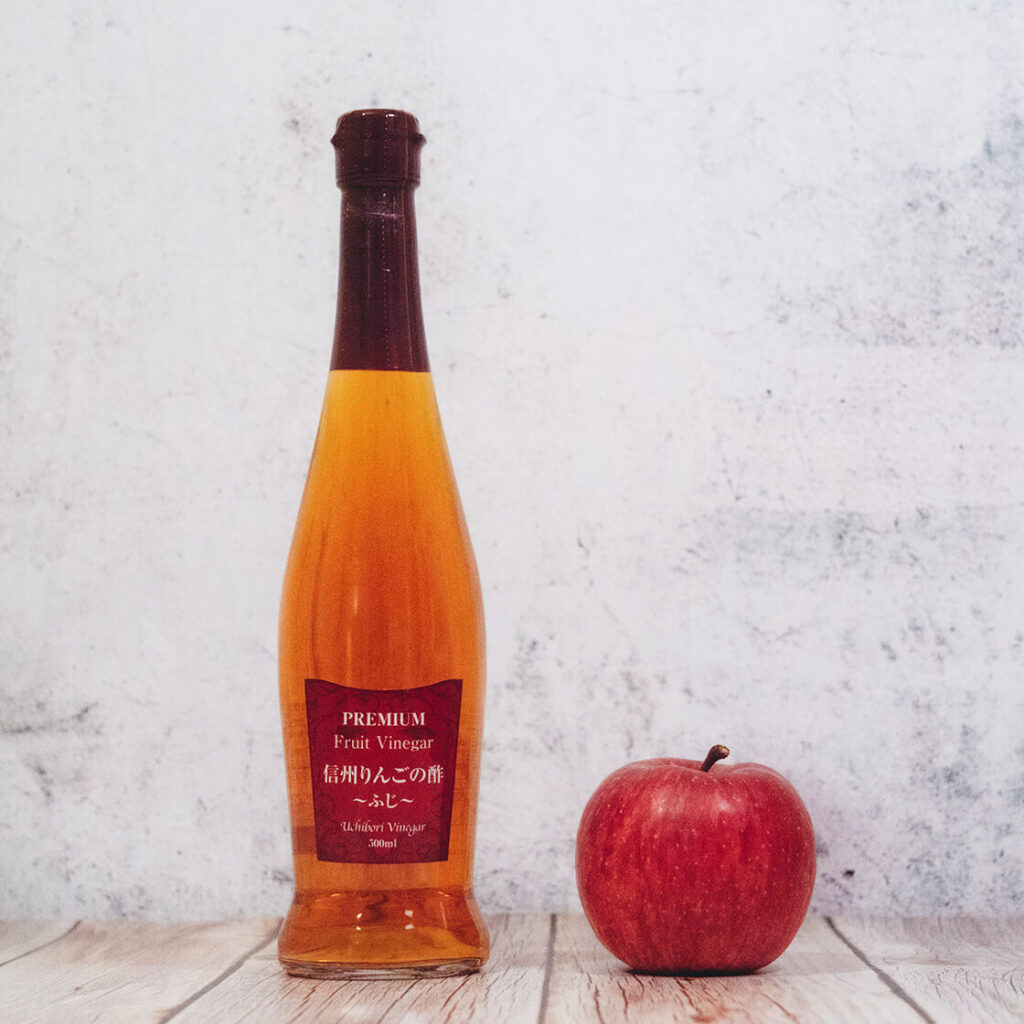 Shinshu Apple Vinegar
Apple vinegar is carefully made from the refreshing taste Fuji apple juice from Shinshu (Nagano prefecture), and finished with adding Fuji apple juice. The natural sweetness and acidity are well balanced, and the original taste of vinegar itself can be enjoyed.
No artificial flavors, no added sugar.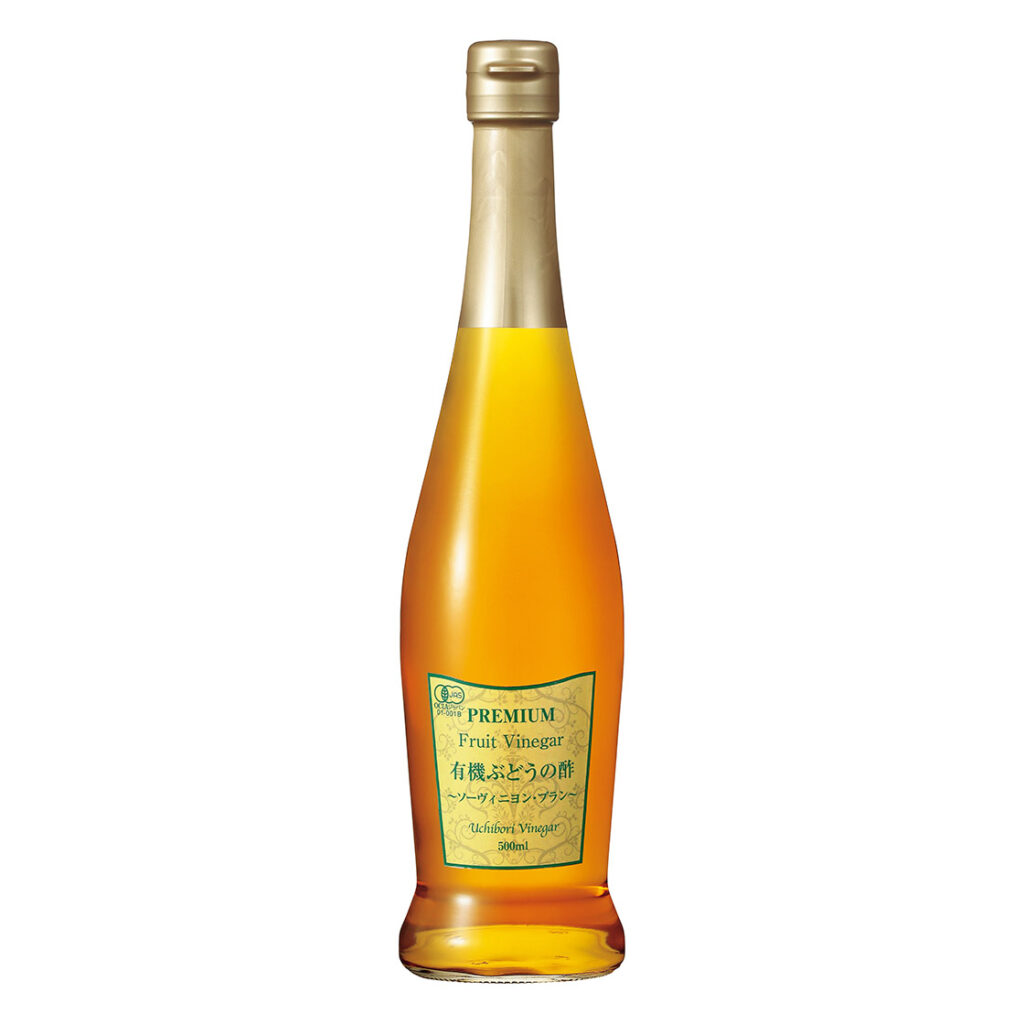 Organic grape vinegar
Organic grape vinegar is made delicately from the grape juice of organically grown Sauvignon Blanc grape and finished with adding Sauvignon Blanc grape juice.
No artificial flavors, no added sugar.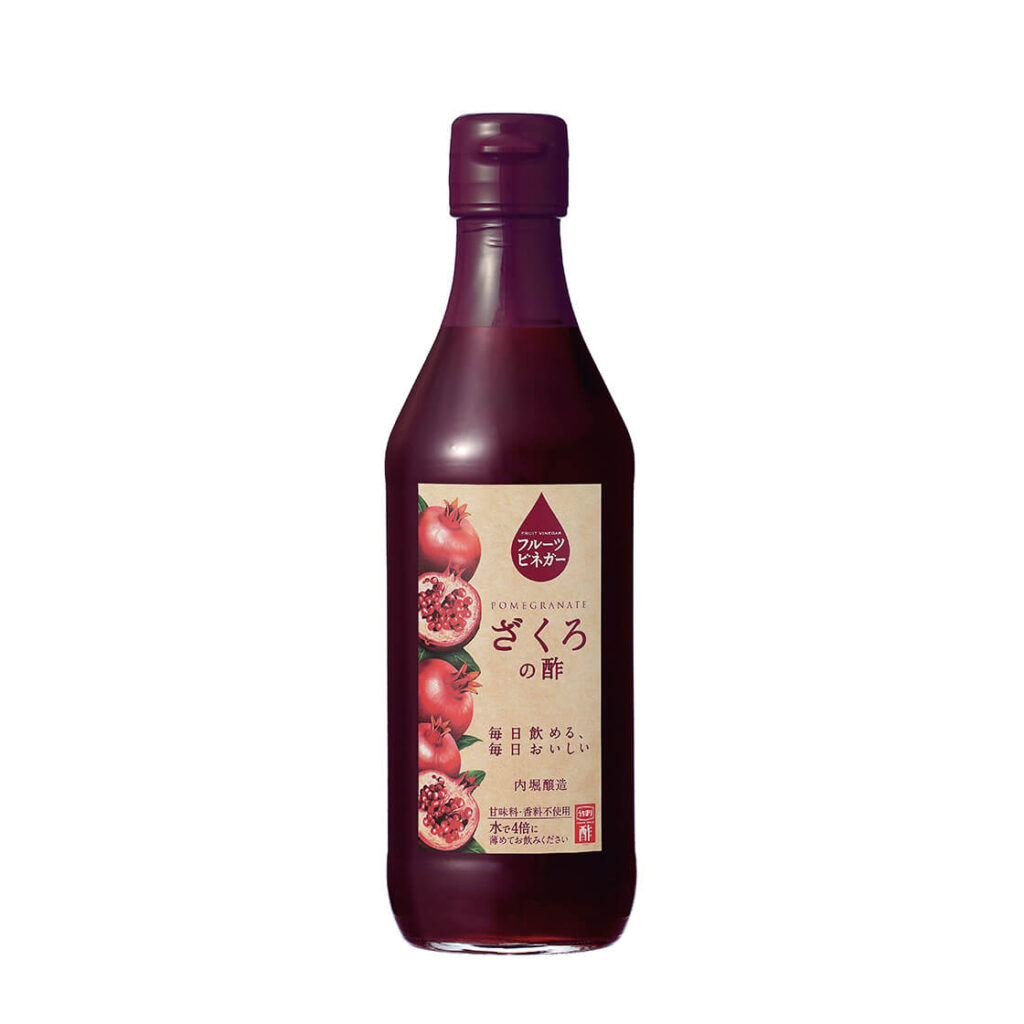 Fruit Vinegar Pomegranate Vinegar
Pomegranate vinegar brewed in-house mixed with fresh pomegranate juice. Its moderate sweetness and mild acidity are perfect not only to drink it with water, but also with milk or used as the sauce for any meat dish.